Sanction Number
MIT 1723621279
Tournament Dates
May 19-21, 2017
---
There will be a minimum of 4 games scheduled for each team.

Please be advised that all tournaments after April 1, 2017 will use the 2017 -2018 USA Hockey age classifications. It is the responsibility of each team to sign up in the proper age group. If you are not familiar with this information, you may access the chart in the right hand margin of this web page in the 'Event Information' section by clicking 'Age Chart'.

---
Bantam
Dearborn Belle Tire
Downriver Otters Blue 04
Grosse Ile Islanders 04
HoneyBaked II
Jimmy Johns 04
Kensington Valley Renegades
Lakeland Hawks
Livonia Knights 03
MCM
Novi Ice Cats
Plymouth Stingrays
Port Huron Flags
USA Eagles
Midget U16
Allen Park Huskies
Chelsea Chiefs
Dearborn Belle Tire
Elite Brigade - Brighton
Honey Baked
Howell Warriors
Kensington Valley Rebels
Lansing Spartans
Livonia Knights
Livonia Knights- Blue
Mt. Clemens Timberwolves
Port Huron Flags
Royal Oak Eagles
St. Clair Shores Bruins
Toledo Chiefs
Tri City Jr Icehawks
Troy Sting
Midget U18
Belle Tire
Belle Tire Selects
Edgez
Farmington Firebirds
Jackson Generals
Kentwood Falcons
Port Huron Flags
RO Eagles U18
Westland Eagles
Peewee
Ann Arbor Wolverines
Ann Arbor Wolverines '05
Dearborn Belle Tire 06
Flint Ice Dogs (GFHA)
Jimmy John's 2006
Lakeland Falcons 06
Novi Firecats 05
Wyandotte Warriors
Squirt/Atom
08 Troy Sting Black
Allen Park Huskies 07
Downriver Otters
Jimmy John's Hockey Club Black
Jimmy John's Red
Jimmy Johns 2007 White
Lansing Spartans 07
Livonia Knights 07
Westland Wolves 08
---
Legend for Division/Classification Availability
✓
Available
Full. Please contact us for availability.
U.S.A. Hockey, CHA or IIHF Classification
Fees
Division
Period Format
A
AA
Game Fee
Referee Fee
Squirt/Atom
13 Minute Stop Time
✓
$825.00
$145.00
Peewee
13 Minute Stop Time
✓
$825.00
$170.00
Bantam
14 Minute Stop Time
$890.00
$205.00
Midget U16
14 Minute Stop Time
$890.00
$240.00
Midget U18
14 Minute Stop Time
$890.00
$240.00
The tournament will take place at the arenas listed below. Additional arenas may be added.
The hotels listed below were chosen based on their close proximity to the arenas for this event. If you are coaching more than one team in any of our events and you would like both team housed together, please send in your rooming information early and contact our office to discuss which hotel best suits your needs.
Please note: As a condition of acceptance to our tournaments, all out-of-town teams must stay at an authorized Big Bear hotel and rooming list forms can now be accessed online once you fill out a tournament application. DO NOT CONTACT THE HOTEL DIRECTLY..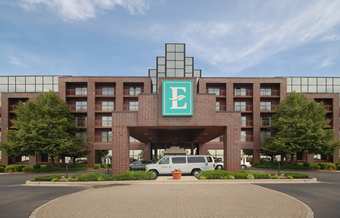 View Map
Embassy Suites Livonia (Detroit)
19525 Victor Parkway
Livonia, MI 48152
The Embassy Suites has been a loyal partner of Shootout Hockey and we are excited about working with your teams. Our mission is to provide you with the exceptional customer service that our hotel is known for. We are pleased to provide the following amenities: Spacious two-room suites, Indoor Pool, Complimentary full, hot breakfast with made-to-order omelets, and our Complimentary Manager's Reception featuring cocktails, soda, juice and light snacks. There are multiple malls, restaurants, and movie theaters in very close proximity of the hotel. Easy access to 1-275, I-696, I-96, I-94 and M-14.
Rate
$142.00
Amenities
Complimentary Breakfast, Indoor Pool, Restaurant, Fitness Center, Business Center, Coffee Maker, Iron & Board, Microwave, Refrigerator, Hair Dryer, Free Parking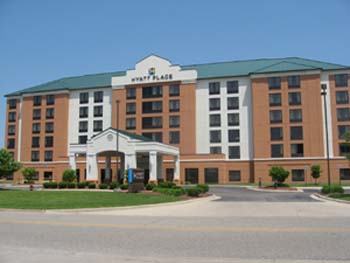 View Map
Hyatt Place Livonia
19300 Haggerty Rd
Livonia , MI 48152
The Hyatt Place is located in a lovely entertainment park adjacent to several fine restaurants, an AMC Movie Theater and close to mega shopping. Easily accessible from any of the Detroit area major freeways. The spacious guestrooms feature our signature Hyatt Grand Beds, a plush Cozy Corner oversized sofa sleeper, and a 42" HDTV. A complimentary continental breakfast and freshly prepared food is available 24/7 in our Guest Kitchen.
Rate
$139.00
Amenities
Complimentary Breakfast, Indoor Pool, Restaurant, Bar, Free Internet, Fitness Center, Business Center, Coffee Maker, Iron & Board, Refrigerator, Hair Dryer, Free Parking