Virginia Beach, Virginia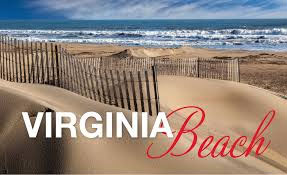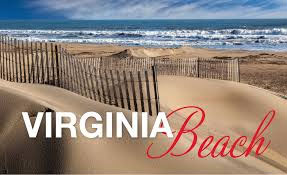 Chesepians, a Native American tribe, were the first inhabitants of the area now known as South Hampton Roads in Virginia. The Algonquian word "Chesepioc" means "Great Shellfish Bay", a reference to the Chesapeake Bay. They occupied an area which is now the independent cities of Norfolk, Portsmouth, Chesapeake and Virginia Beach.
On April 26, 1607, after a long journey across the treacherous Atlantic Ocean, the famous pioneer John Smith and his crew stepped ashore the sands of Virginia Beach and spent several days scouting the area before heading north to colonize Jamestown. Their landing site – where the Chesapeake Bay meets the Atlantic – was claimed for England, named Cape Henry in honor of the Prince of Wales and marked with what is now known as the First Landing Cross.
As more people left Europe in search of new opportunities, America and its new inhabitants began to prosper. In 1635, a former indentured servant named Adam Thoroughgood petitioned for a grant of more than 5,300 acres based on a 50-acre "headright" for transporting 105 men and women from England. His sprawling farm became an inspiration to other hard-working colonists and today, his house still stands on land that was part of the original grant.

In 1691, Princess Anne County was created, named for Princess Anne of England. Less than a century later, in 1781, Cape Henry once again made history during the Revolutionary War when a French fleet of 24 ships staved off an attack by 19 British ships. The victory ensured the capture of General Cornwallis and 7,500 troops at Yorktown, thereby ending the war. Today, the Battle off the Capes Monument marks this great feat.
Perhaps the most famous and enduring symbol of Virginia Beach is the Oceanfront Boardwalk. Originally constructed from wooden planks in 1888, the bustling thoroughfare has seen it all – Prohibition and German U-boats, big bands and surfer girls, presidents and actors.
Virginia Beach continued to grow in popularity as a seasonal vacation spot, and casinos gave way to amusement parks and family-oriented attractions. Virginia Beach became a tiny independent city, politically independent from Princess Anne County in 1952, although the numerous ties between Virginia Beach and Princess Anne remained. In 1963, the City of Virginia Beach and Princess Anne County were consolidated as a new, much larger independent city, retaining the better-known name of the Virginia Beach resort.

Hockey Tournaments in Virginia Beach, Virginia