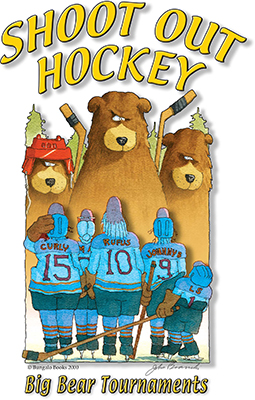 It's finally spring and hopefully the weather will cooperate soon.
We've got a full line up of events for you in Detroit,
Ann Arbor, Chicago, Philadelphia, Washington DC, and Virginia Beach.
In addition to the regular divisions we feature, Chicago will have lots of girls divisions and Virginia Beach will have cross ice mites.
The Philadelphia event will be to benefit Wounded Warrior Project and the May event in Detroit will once again donate the proceed to J.D.R.F. (formerly known as Juvenile Diabetes Research Foundations through the Big Bear Foundation.
Stay in the loop with up to date event opportunities by joining us on Facebook and Twitter.
Hockey Associations and Ice Arenas
If you'd like to bring a Big Bear Tournament to your arena, please contact us by
e-mail
.