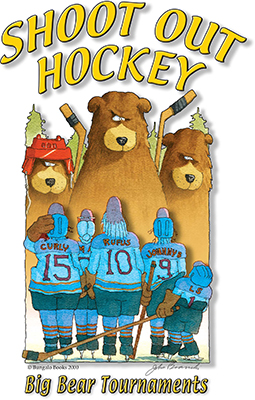 For the 2014-2015 season we are pleased to announce that we have added three new venues: Washington D.C., Raleigh, N.C., and Orlando, FL.  In addition, we have also added events in St. Louis, Indianapolis, Detroit, and Chicago.   Many of these new events fall into our early bird discount category for additional savings.
As you've come to expect, Big Bear will continue to offer great competition at an affordable price.  Check out the Big Bear Bundle on our discount page for teams participating in more than two events this season.
Also, this season, the C.S.D.H.L. has expanded their showcases to include the Bantam Major division.  If you're looking for some great competition against teams from the premier tier II league in the U.S. and an opportunity for your players to be viewed by college and Jr. scouts, the Bantam Major and Midget Minor Showcases provide that opportunity.
Our online printable brochure this year, which can be printed from the menu on the right margin, has been updated. Look for NHL game opportunities on selected tournament weekends. You will also find College and Junior games available.  These games will be posted on the appropriate tournament pages and will be updated shortly after the NHL schedules are available.
Stay in the loop with up to date event opportunities by joining us on Facebook.
Hockey Associations and Ice Arenas
If you'd like to bring a Big Bear Tournament to your arena please contact us by
e-mail
.