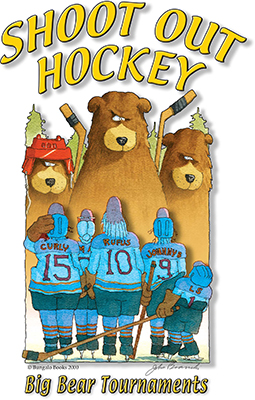 For the 2013-2014 season we are pleased to announce that we have streamlined our registration process and developed a more user friendly website.  We've also added events in Detroit, Ann Arbor, Chicago, and St. Louis as well as a new series in Dallas, TX..   Check back over the summer break for any new venue options for the coming season.
As you've come to expect, Big Bear will continue to offer great competition at an affordable price.
At Big Bear we offer many different tournament opportunities from small events with just a few divisions on a single surface to our Double Helix series offered MLK weekend this season in Ann Arbor / Detroit with many divisions in many arenas. And of course we offer everything in between from B / house rec events to AAA tournaments along with many events geared for clubs to bring an entire entourage of teams. We have a tournament to suit your needs.
Our 2013-2014 printable brochure, which can be printed from the menu on the right margin, has been updated. Look for NHL game opportunities on selected tournament weekends again this season. You will also find College and Junior games available this year as well.  These games will be posted on the appropriate tournament pages and will be posted shortly after the NHL schedules are available.
Hockey Associations and Ice Arenas
If you'd like to bring a Big Bear Tournament to your arena please contact us by
e-mail
.