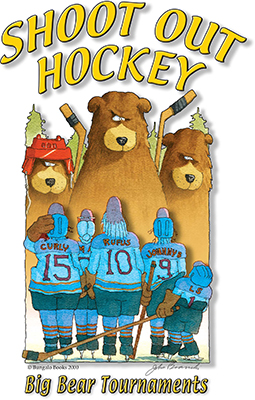 The 2016-17 season, has been updated and we've added four exciting new destinations : Tulsa, OK, Pittsburgh, PA, Cheboygan, MI, and Virginia Beach, VA. and several of the existing venues now have additional dates.
In addition, we have also increased our period length Squirt through Bantam.
The Big Bear Foundation which will now handle our charitable events supporting J.D.R.F., the Rick Cigile Foundation, the Ryan Fischer Legacy Scholarship , Wounded Warrior Project, and the United Anti-Bullying Association.
As you've come to expect, Big Bear will continue to offer great competition at an affordable price.  Check out the Big Bear Bundle on our discount page for teams participating in two or more events this season.
NHL game opportunities will be available on selected tournament weekends again this season.   These games will be posted on the appropriate tournament pages and will be updated shortly after the NHL schedules become available.
Stay in the loop with up to date event opportunities by joining us on Facebook and Twitter.
Hockey Associations and Ice Arenas
If you'd like to bring a Big Bear Tournament to your arena please contact us by
e-mail
.